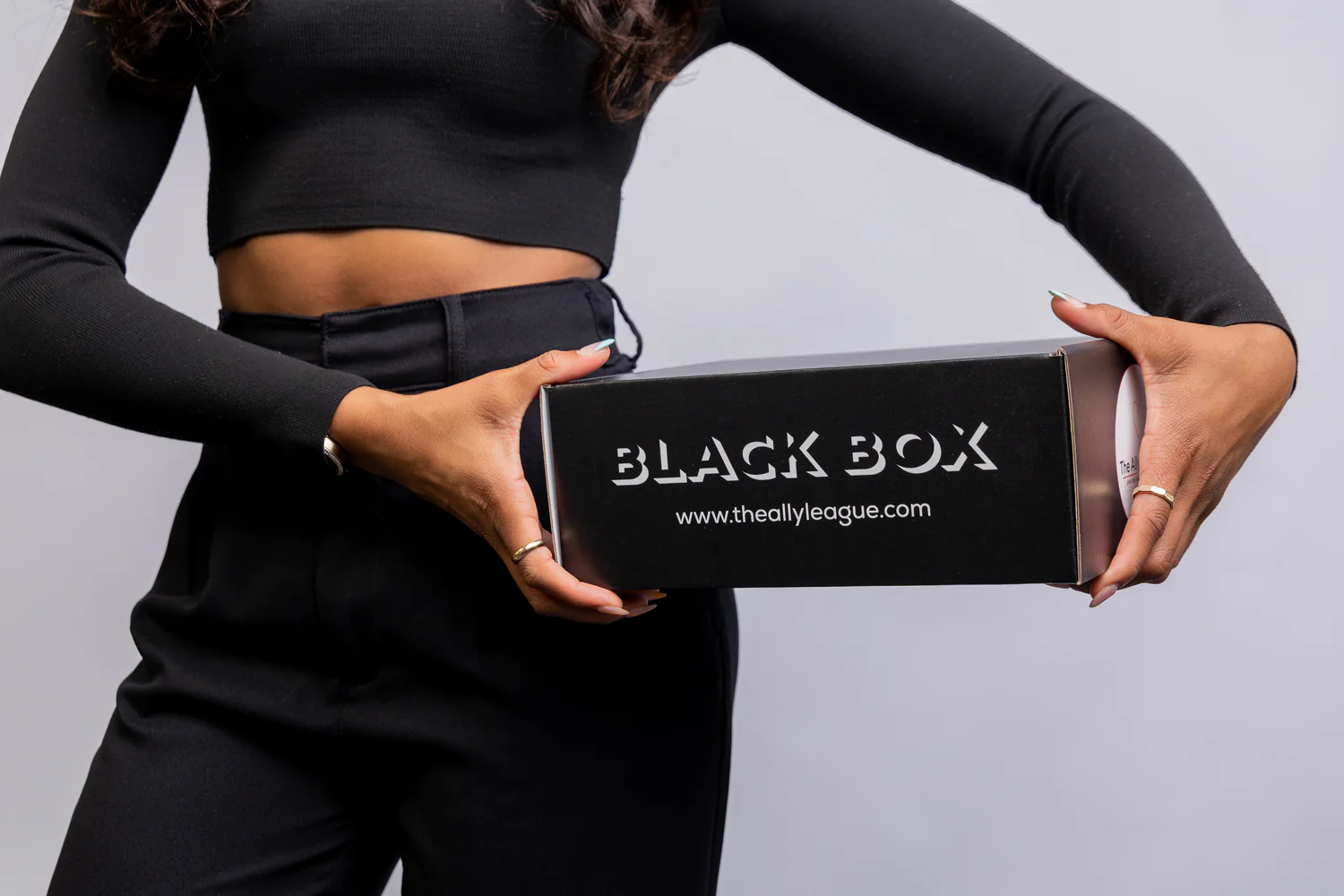 When Sara Erickson and I started the Ally League in 2020, we didn't know where it would go, but we knew we needed to do something to help end systemic racism and discrimination.
We connected years ago after two of our kids noticed that their moms both wore the same jacket when we dropped them off at daycare – one that identified us as working at the same biotechnology company. Years later, the Venn diagrams of our lives overlapped more and more. We both loved escapist television, were engaged in racial equity efforts in the community, and enjoyed connecting with Black employees at work to help them feel included in an industry where Black people are grossly underrepresented.
When the first U.S. COVID-10 case was identified in our area, our employer acted quickly and sent us home to work. We bonded over challenges, like being present in remote calls while coaxing our kindergarteners out from under the dining room table to join their school Zoom calls. And when the video of George Floyd's murder proved inescapable, many of our White friends, colleagues, and neighbors reached out to try to understand and to figure out what they could do to help.
The Ally League's mission is to combat racism and inequity by helping allies shift their empathy for those affected by it toward action that dismantles it. Our initial goal was to make an impact on our community by supporting and amplifying Black-owned businesses. This helped to share the message that eradicating systemic racism requires intentional action by those unaffected by it.
Since then, we've leveraged our corporate experience and expertise to address an even clearer need: millions of employees who come from different backgrounds need the support of allies in order to be included in the workplace, but the pace of meaningful corporate shift is slow.
There are also millions of motivated allies who want to create and work in inclusive environments, but many don't know what they can do to create it – or are afraid to start.
Our action-focused workshops leverage decades of experience in change management, facilitation, diversity, and user adoption to meet people where they are and guide them toward action and resilience. We give participants the resources they need to model inclusive behaviors, as well as opportunities to practice skills in a supportive environment so that they can use them in the real world with confidence.
We empower employees to create the change they want to see, so they don't have to leave to belong.
In 2022, Sara sold me her share of the business so that she could focus on her family, and so we could achieve our goal of creating another 100% Black-owned business. Still, our goals remain the same: to create opportunities for people to act that will add up to big changes for marginalized communities and beyond.
And we still chat regularly about escapist television.